Sour Delicacies
Discover our Assortment!
Pickled Vegetables
They are crunchy, low in calories and offer plenty of variety: real treasures of the earth, seasoned and refined according to traditional recipes of the House of Staud.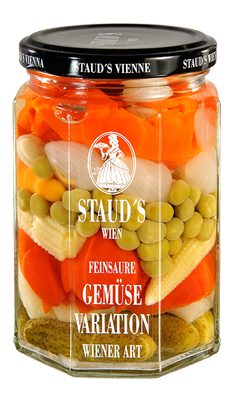 Delicious Pickled Gherkins
Probably the most delicious way to enjoy a gherkin: STAUD'S Delikatessgurken! The signature speciality of our House.
Asparagus Variations
It turns a snack into a delicious snack: our asparagus in all its variations.
Uncooked Vegetables & Delicatessen
So there we have a fine salad: a refined accompaniment with a delicately acidic flavour!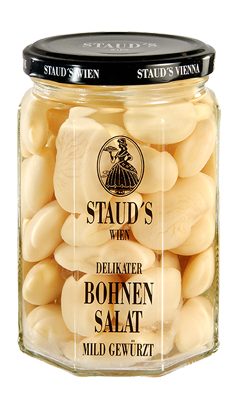 Kren Viennese Style
What makes horseradish taste so fresh all the time? That' s a question you would have to ask our production manager – but he keeps that to himself.