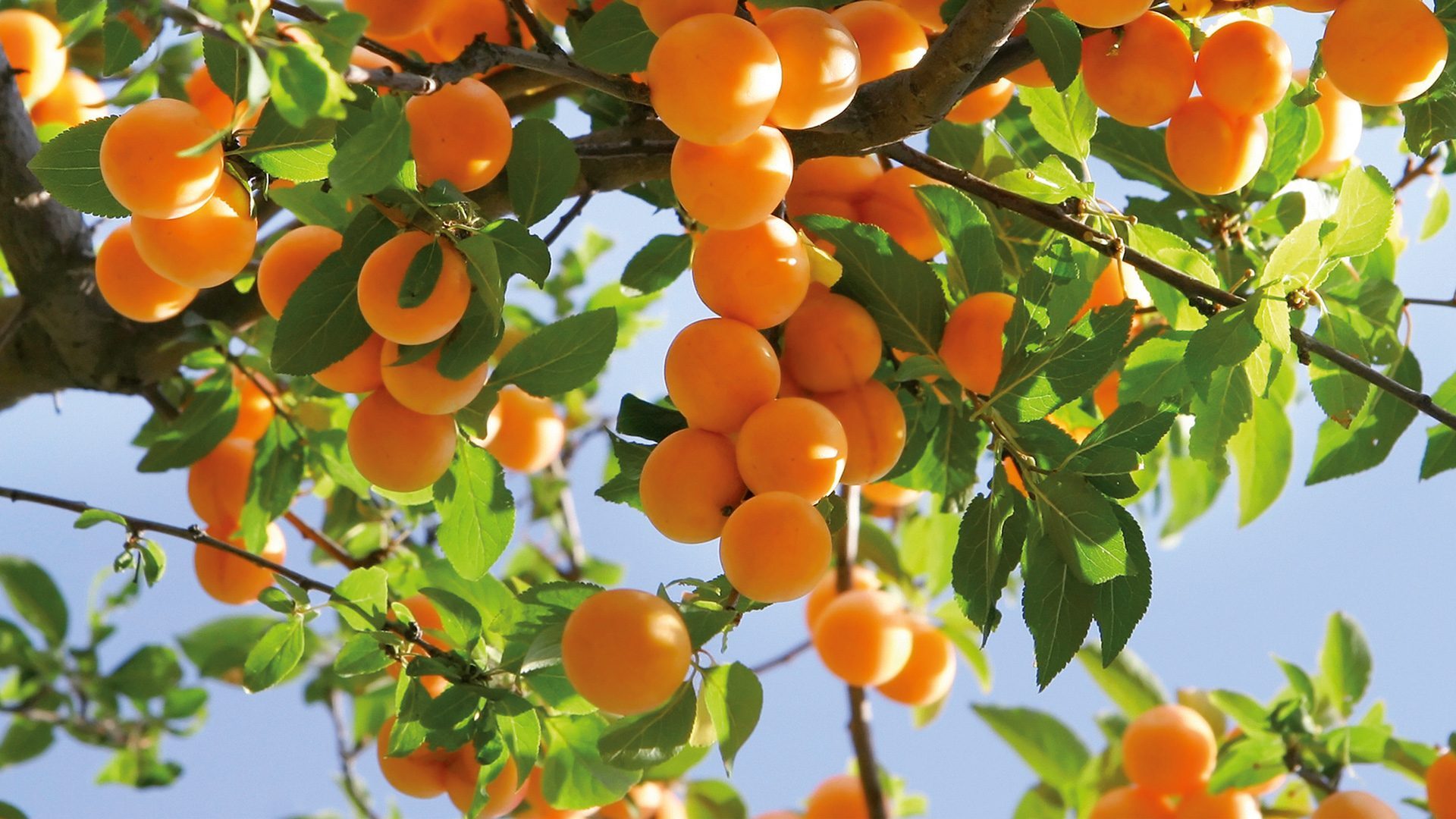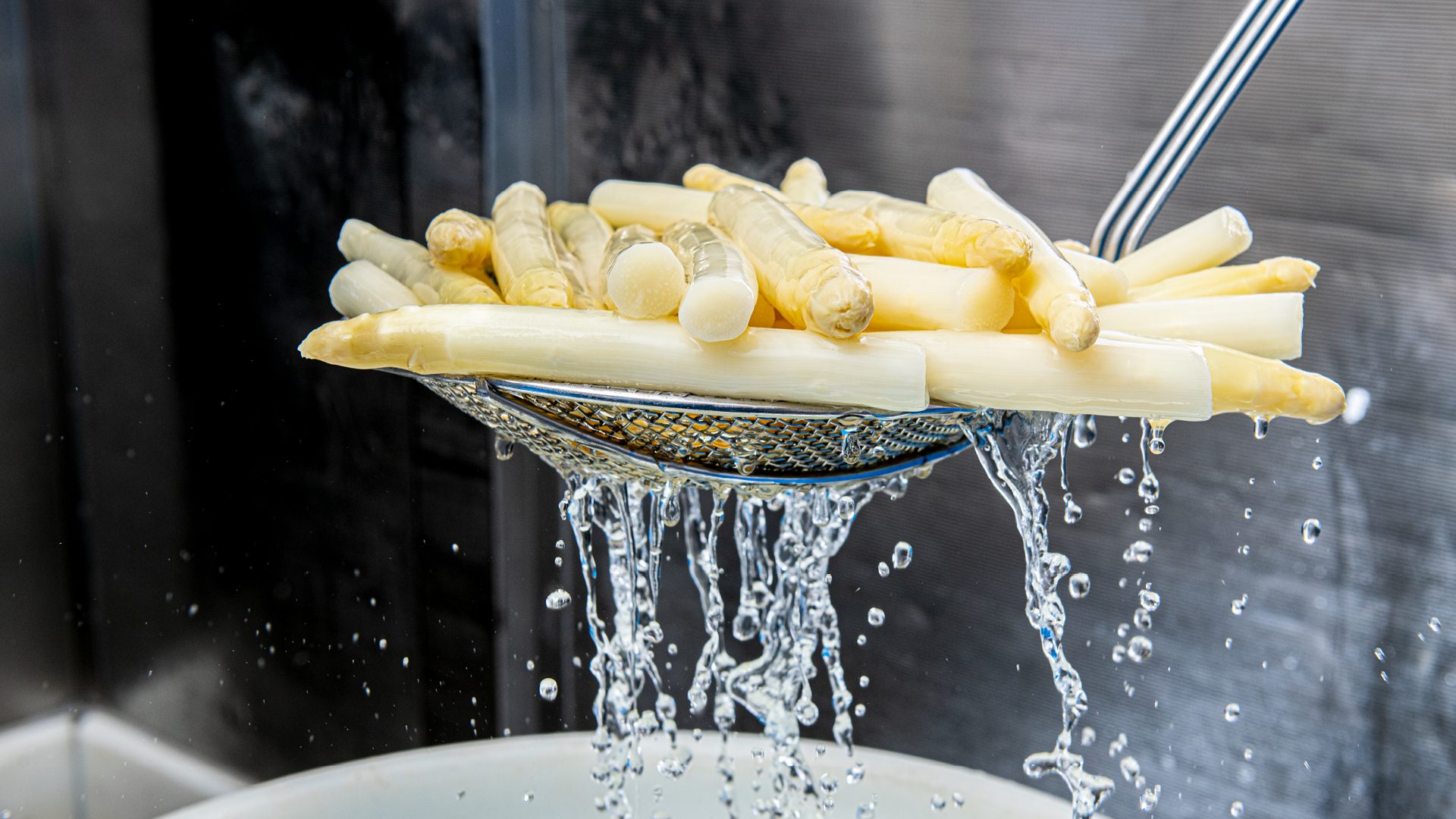 Delicate Temptations.
From Vienna.
Our products.
From sweet to sour.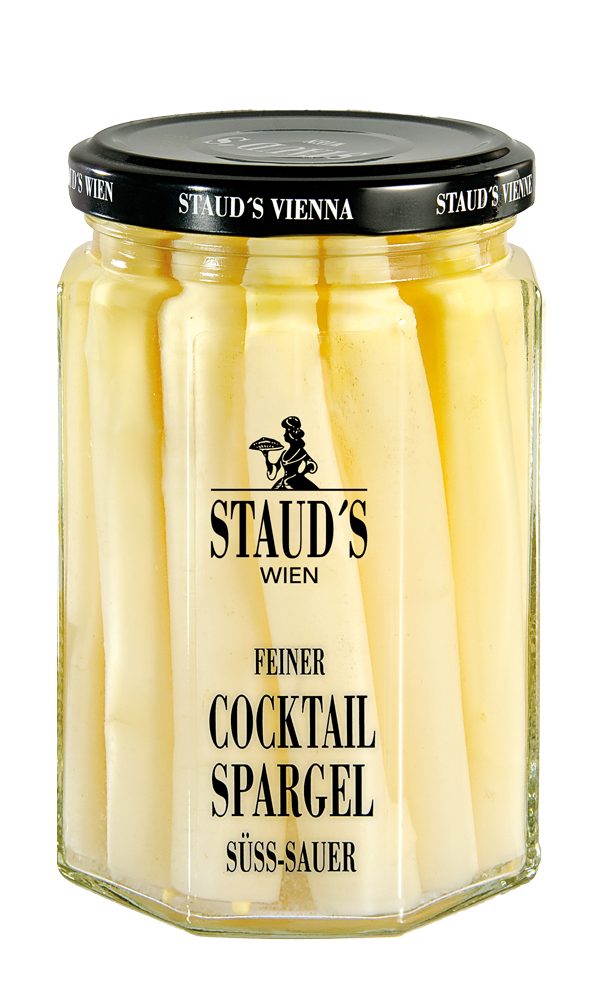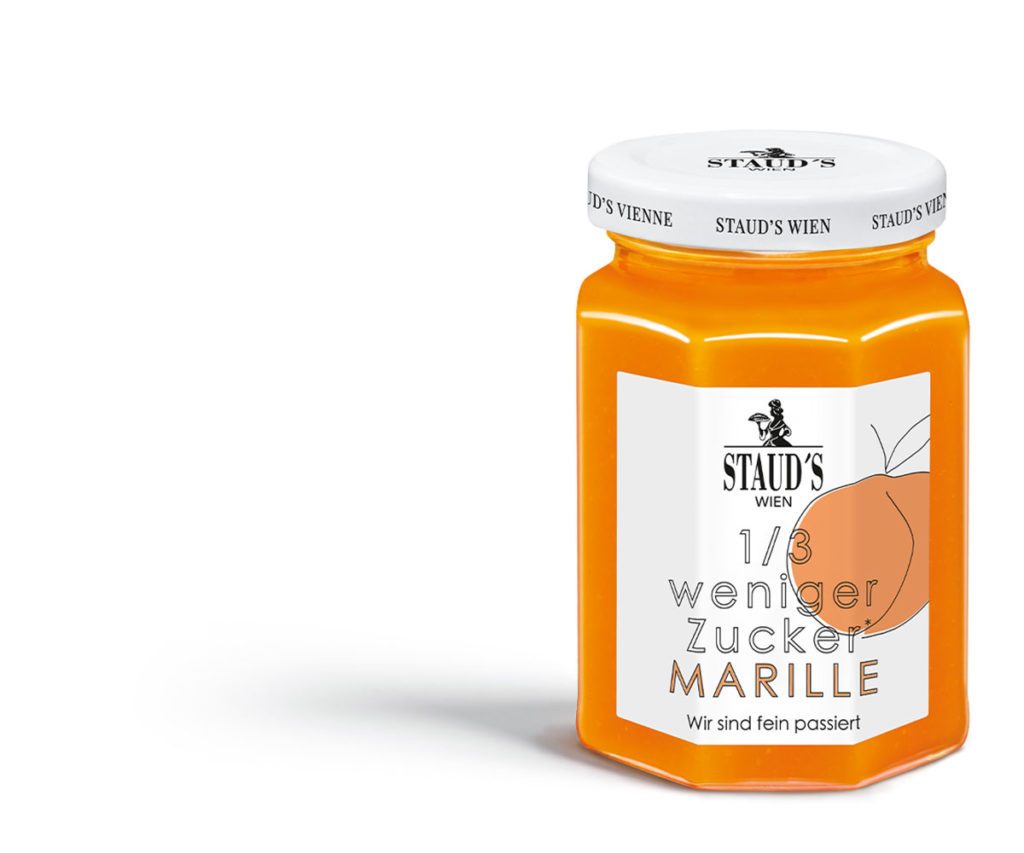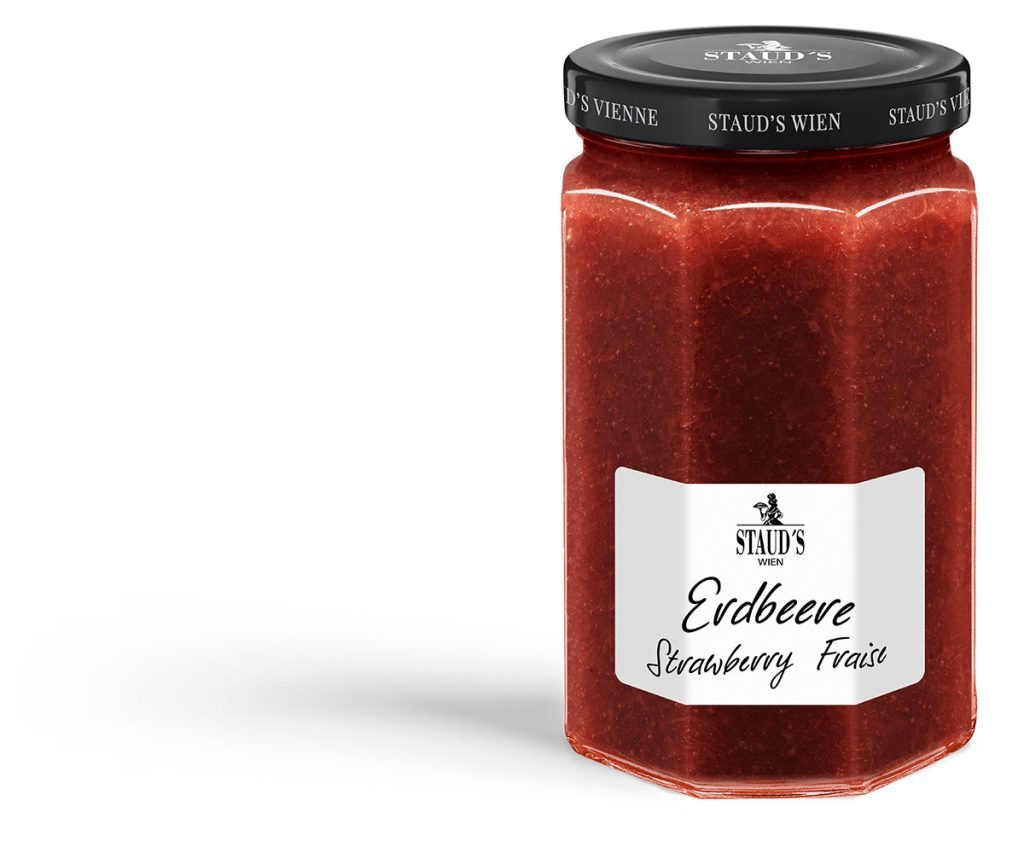 Always coming up with new treats:
For over 50 years.
Delicious news.
From Vienna.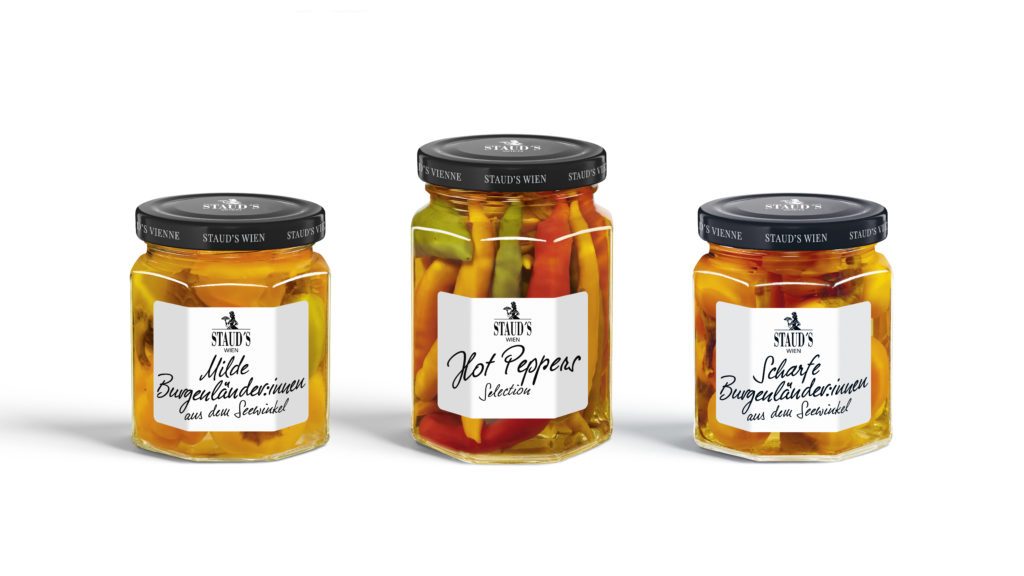 Hot or not: STAUD'S neue Pfefferoni-Kollektion ist da!
21.09.2022
Das Traditionsunternehmen STAUD'S WIEN peppt sein fein-saures Sortiment auf: Die milden und scharfen Burgenländer:innen wie auch die Hot Peppers Selection sind Spezialkulturen aus dem burgenländischen Seewinkel. Sie gehören zu den beliebtesten Produkten aus dem Hause STAUD'S WIEN: Pfefferoni, vom milden Spiral bis hin zu den scharfen Chilis. Der Seewinkel östlich…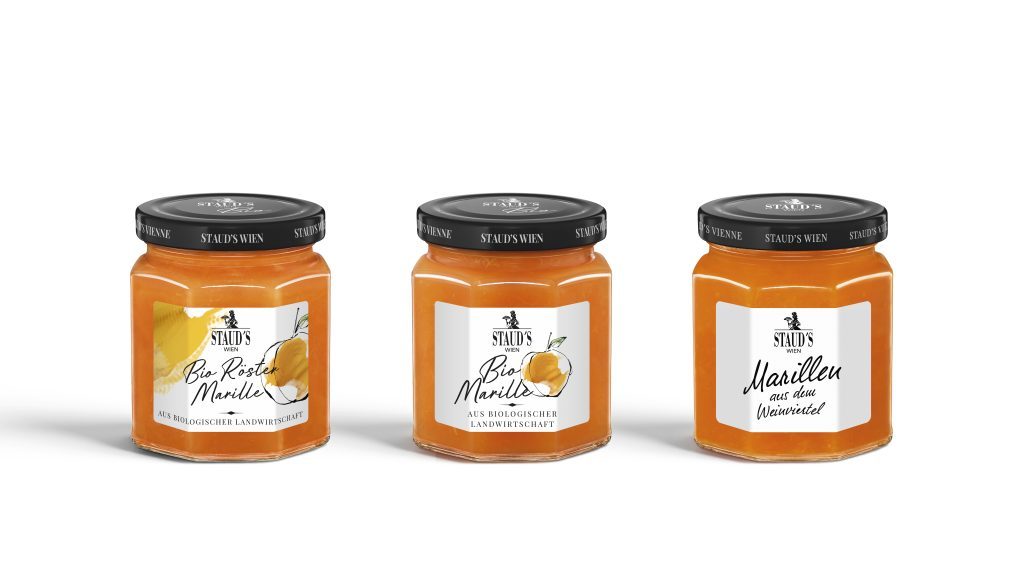 Gereift in aller Stille: die Bio Marille!
29.07.2022
STAUD'S bringt Früchte aus dem Weinviertel ins Glas. Bio Marillen aus Österreich sind immer noch ein rares Gut. Die klimatischen Bedingungen müssen passen, zu viel Regen beeinträchtigt die Blüte- wie auch Erntezeit. Obstbauer Franz Lehner, seit über 10 Jahren Lieferant von STAUD'S WIEN, hat seinen Betrieb 2018 auf Bio umgestellt….
Recipes
for gourmets.
Things taste best
at home!
STAUD'S Vienna:
A house with tradition.
The roots of the Staud's family business reach back to the Austro-Hungarian Empire. Like in the old days, the tradition-rich company is still located in the midst of a popular market area. It is where Hans Staud's great-grandfather struck his very first trading deals: the Brunnenmarkt in Vienna's 16th district.
From grandfather to grandson, from father to son and from the latter to the new generation of leadership, knowledge, intuition and a love of deliberate simplicity have been passed on. As has been the ambition to stand out from the crowd with a wealth of innovative ideas.
Here, the profession of merchant is being practised as it was in the old days, when every sincere handshake had its meaning. Values that are bearing fruit again today.
Managed by people with heart.
Quick success has never been his primary goal: Hans Staud has always been more concerned with the sustainable reconciliation of the diverse interests of consumers, suppliers, employees, trade partners and the environment. The common denominator has always been and remains to be a great passion for quality.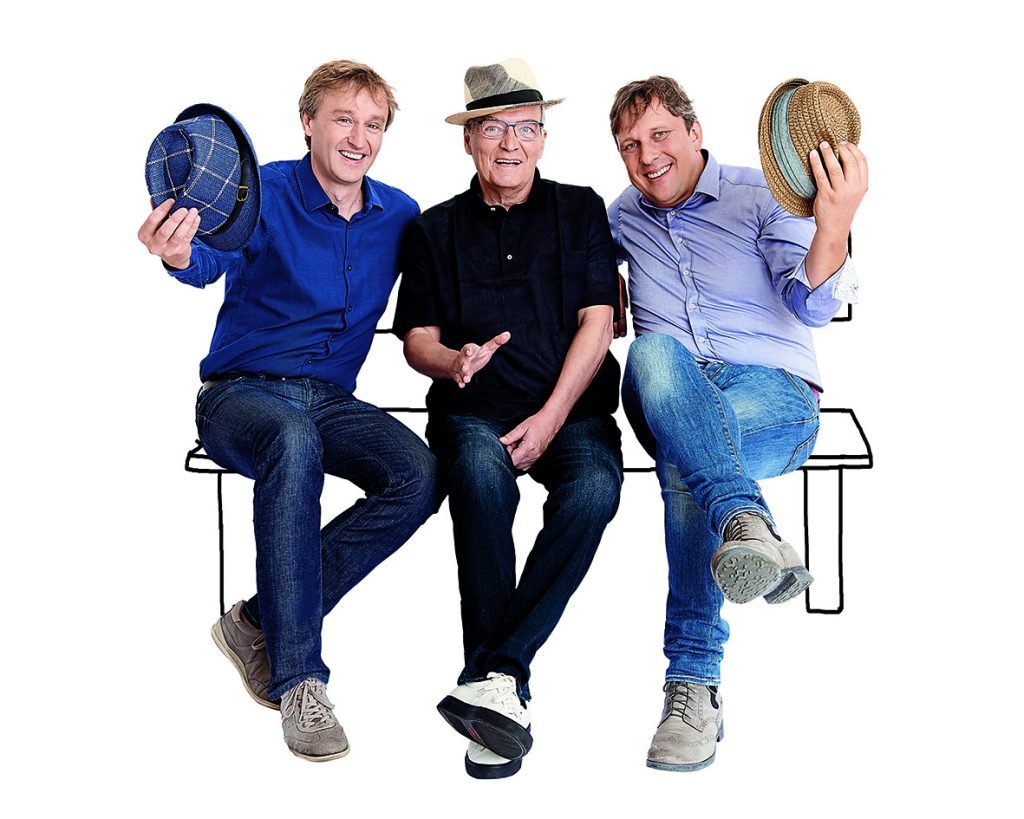 Operating in accordance with the principles of an economy that considers everyone: A quality brand has been created over the decades that meet even the highest demands – sustainably on all levels. The following generation too has been guiding the company's fortunes according to these very principles since 2015.
The managing directors Stefan Schauer and Jürgen Hagenauer draw on decades of experience in the company. They devote themselves to their tasks with a sense for innovation, their hearts and souls, and always with a dash of wit: thus entirely in keeping with the tradition of this company, which is so firmly anchored in Vienna.