Sweet Temptation
Discover our Sweet Assortment!
Organic Fruit Spreads
Allow us to introduce you to top quality organic fruit spreads! Staud's Organic Fruit Spreads from purely biological agriculture, have a high fruit content and are consciously refined with Austrian beet sugar.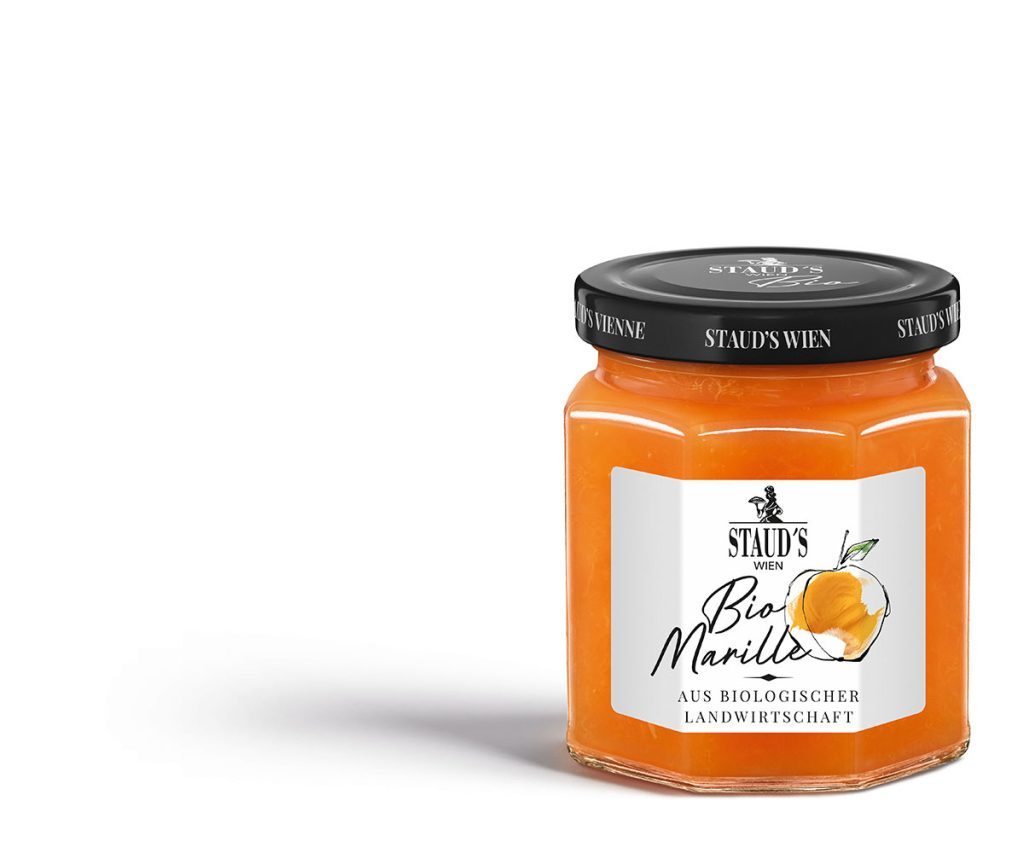 Organic Röster
Our apple sauce and our Röster (stewed fruits) / fruit desserts are also available from purely biological agriculture. The perfect accompaniment for Kaiserschmarren & Co!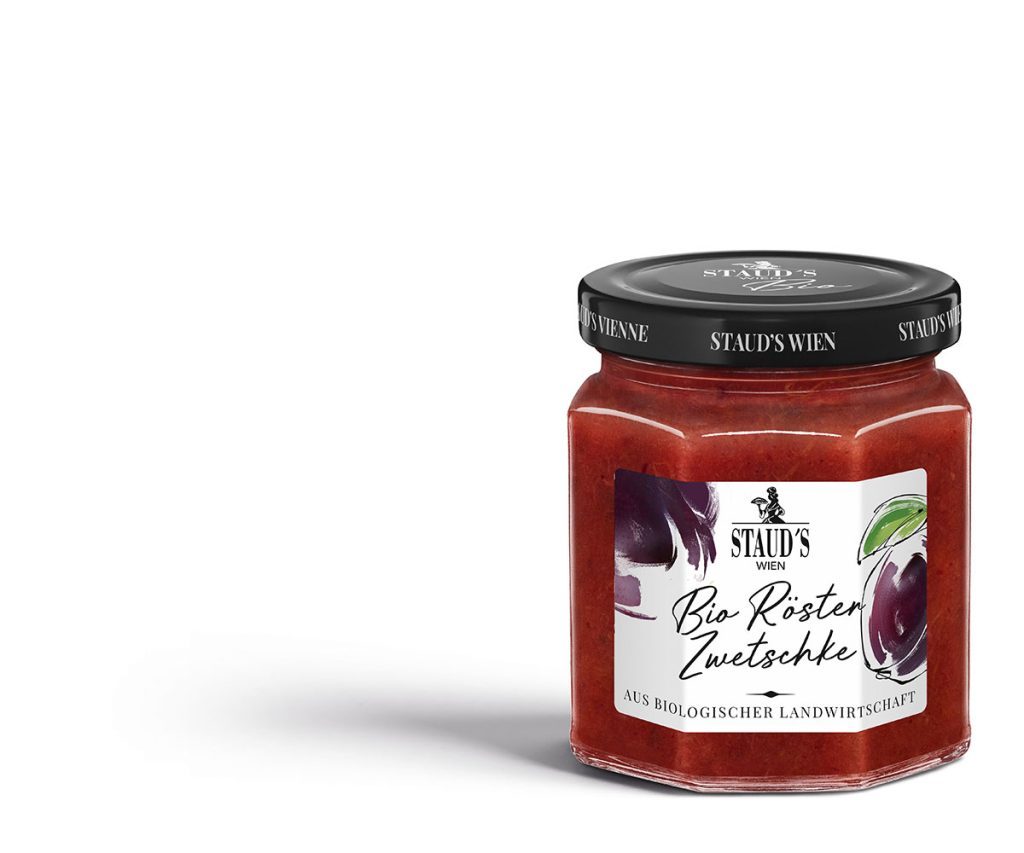 Organic Honeys
Take a look at this: Here are the organic honeys from STAUD'S! Gathered by awesome bees from Austria.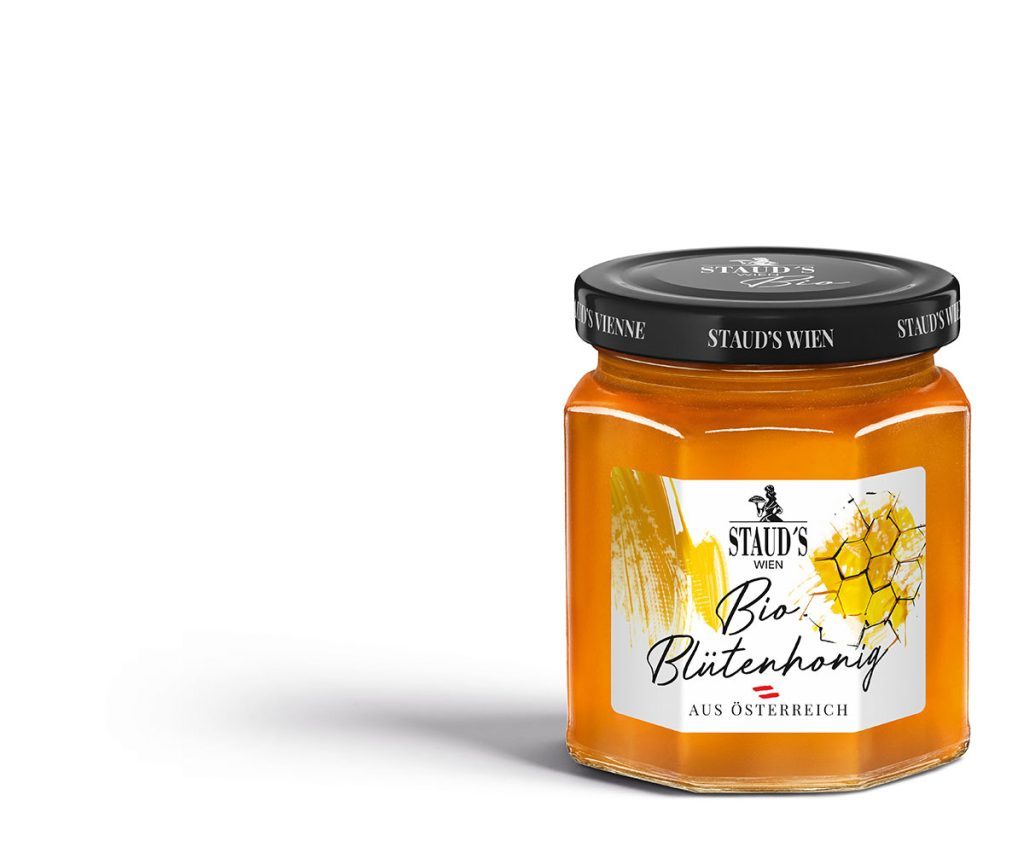 Sugar-reduced
We've finely strained them: Not only do our sugar-reduced fruit spreads contain 1/3 less sugar than other jams, they are also finely strained.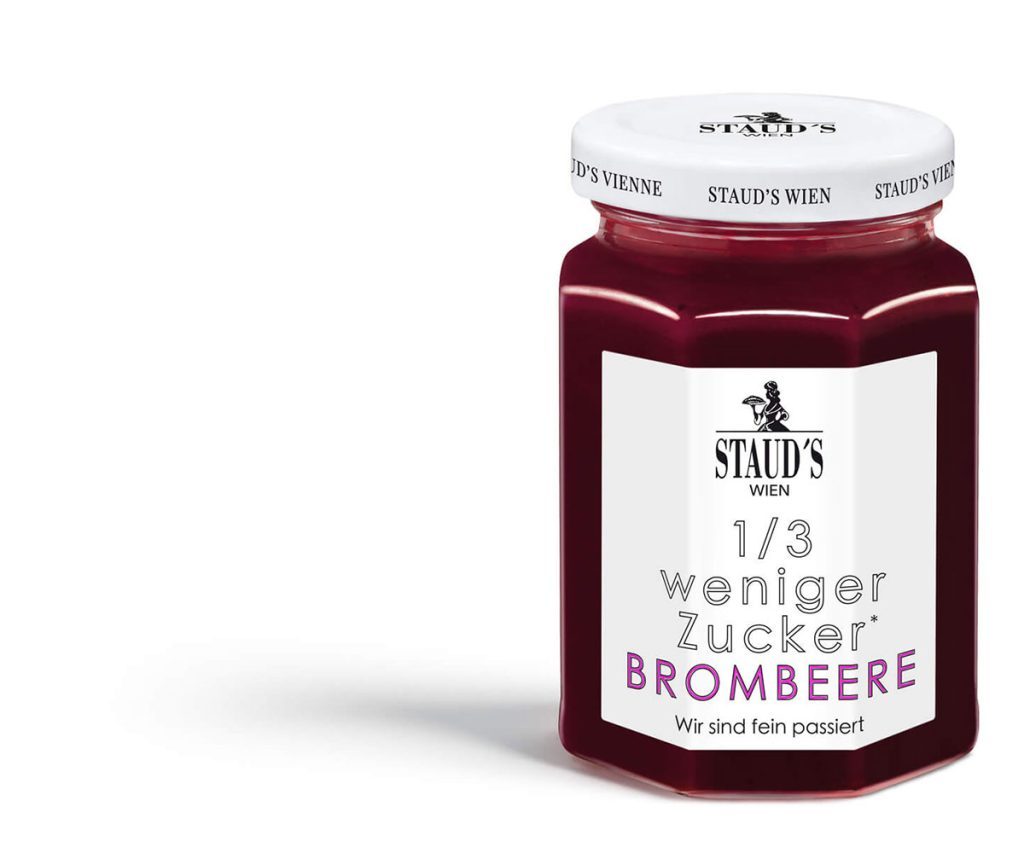 A Wealth of Fruit
Exquisite fruits, harvested at the peak of their ripeness: therein lies the secret of these delicate fruit spreads.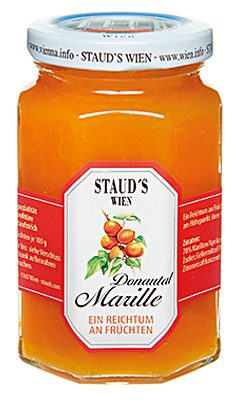 Pure Fruit
Our "green line" is sweetened exclusively with the sweetness of apples. And knows how to seduce with a particularly fruity, slightly acidic taste!
130g Compact Size
"A Bounty of Fruit" and "Pure Fruit" in 130g. Our popular fruit spreads are also available in the handy compact size.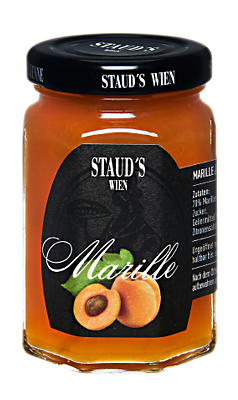 STAUD'S Classic
Would you like something a little more classic? Then we recommend our classic jam made according to a traditional recipe.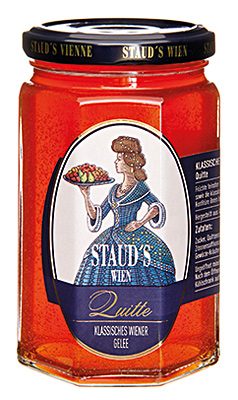 The Tipsy Ones
A jam speciality of the old Viennese cuisine: Refined with exquisite brandies, our "Tipsy Ones" are perfect for baking and indulgence!
STAUD'S Limited
Best sites. Best grape varieties. Best vintages. Nature only ever gives us its best in limited quantities. That's the reason why our popular regional fruit spreads are also only available in limited quantities.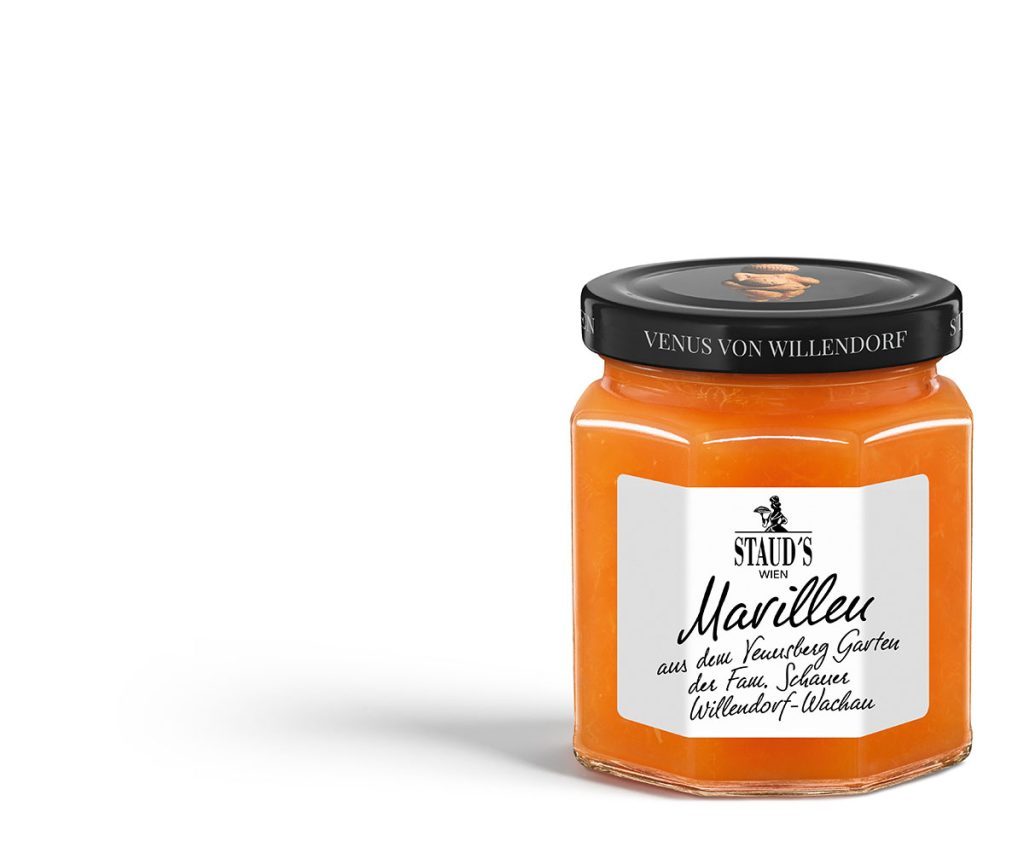 Oma Staud
Varieties like in the old days. For people of today! Our traditional jams are finely strained and thanks to their traditional formula, they are also perfect for baking.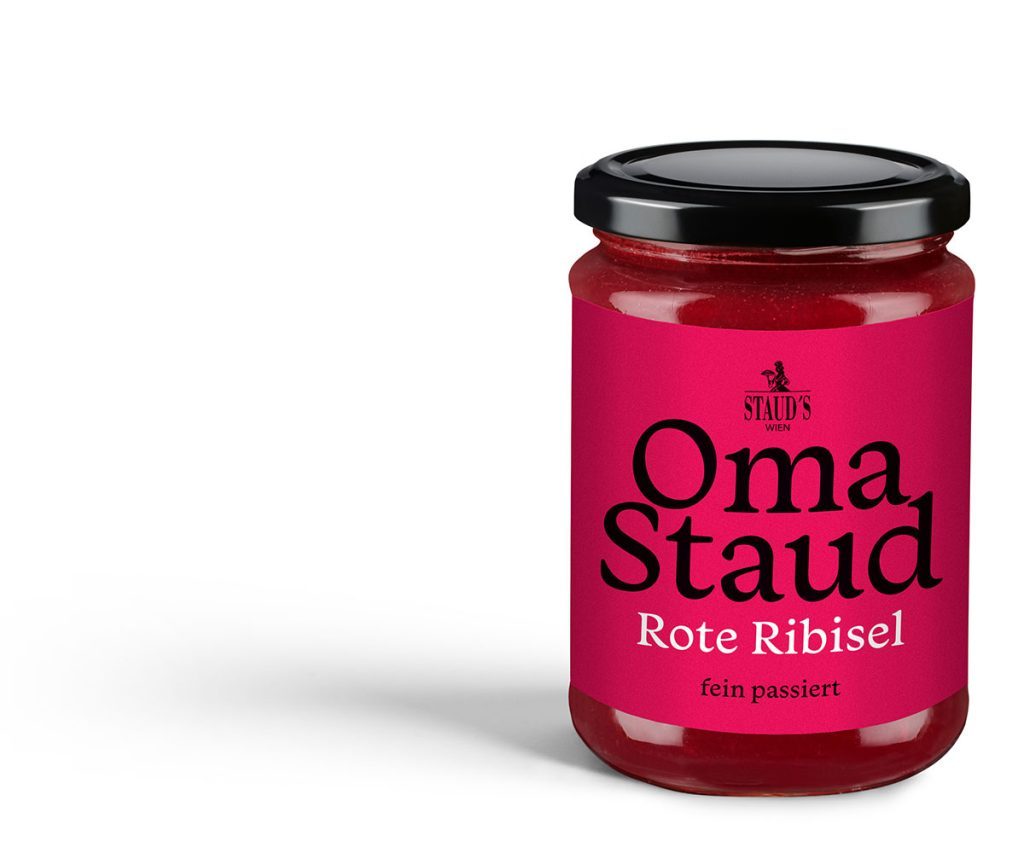 Wine Jellies
A real sensation, not only with cheese: our wine jellies with fine wines from the Kracher Winery in Illmitz.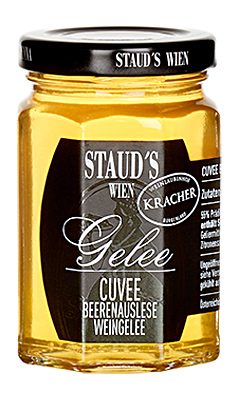 Chutneys & Co.
You are looking for a classy companion? Well, if it involves venison or cheese, we can highly recommend our exquisite chutneys.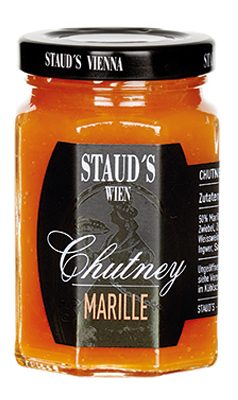 Fruit and Chocolate
They feature in the best of recipes: Our delicate fruit spreads, refined with Grand Cru Couvertures from Felchlin.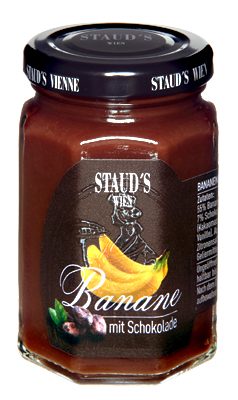 Compotes
They are what make sweet cuisine truly delicious: our exquisite variety of compotes.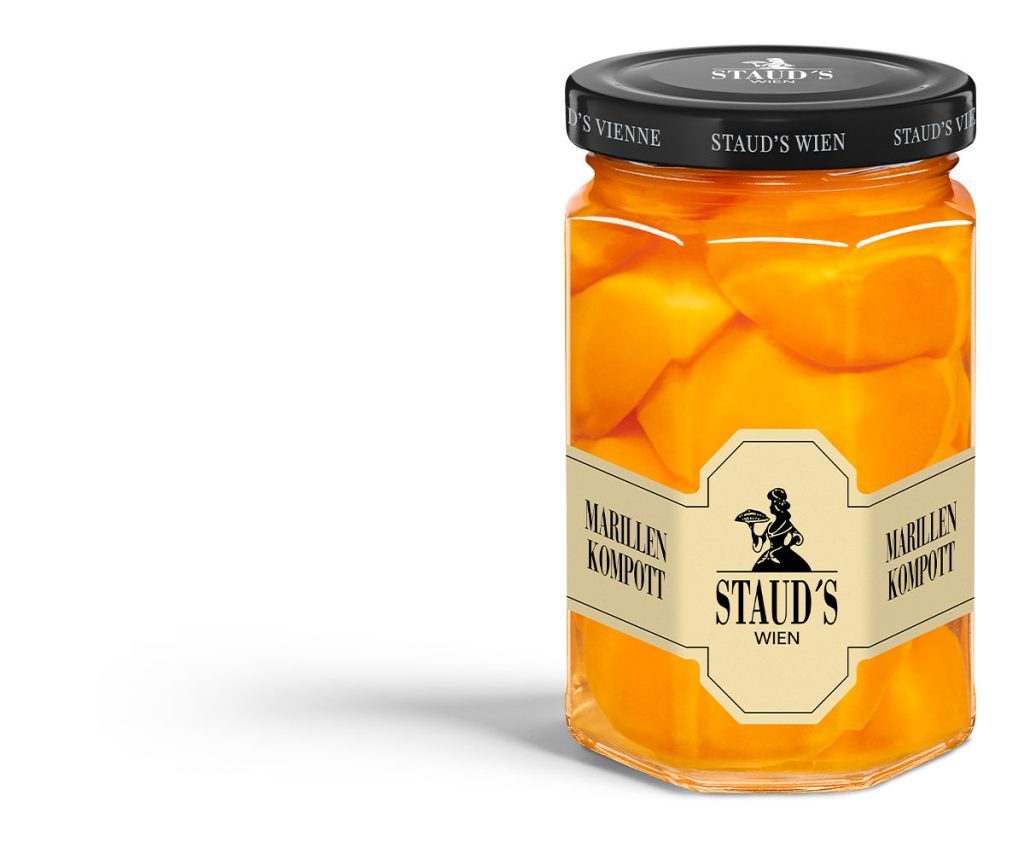 Apple Sauce & Röster
For decades, our Röster (stewed fruits) have played the most important supporting role in the world: on the grand stage of Viennese pastry cuisine.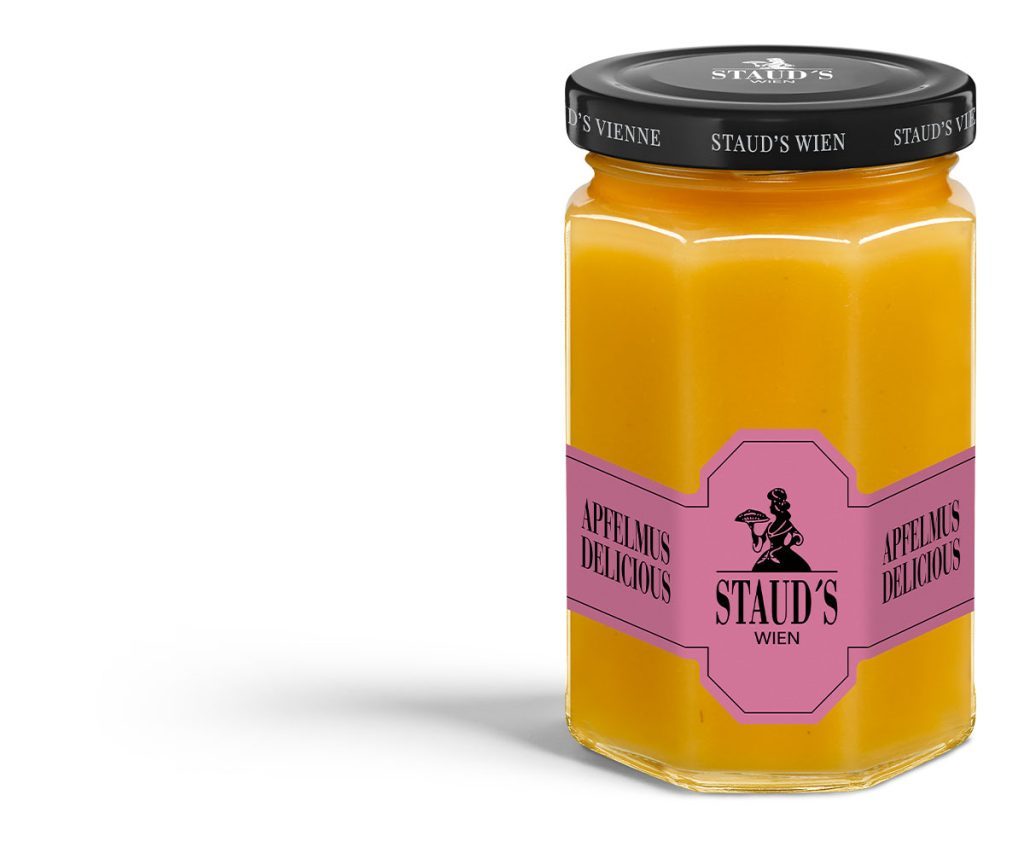 Fruits in Alcohol
They embody a very special spirit: our Fruits in Alcohol.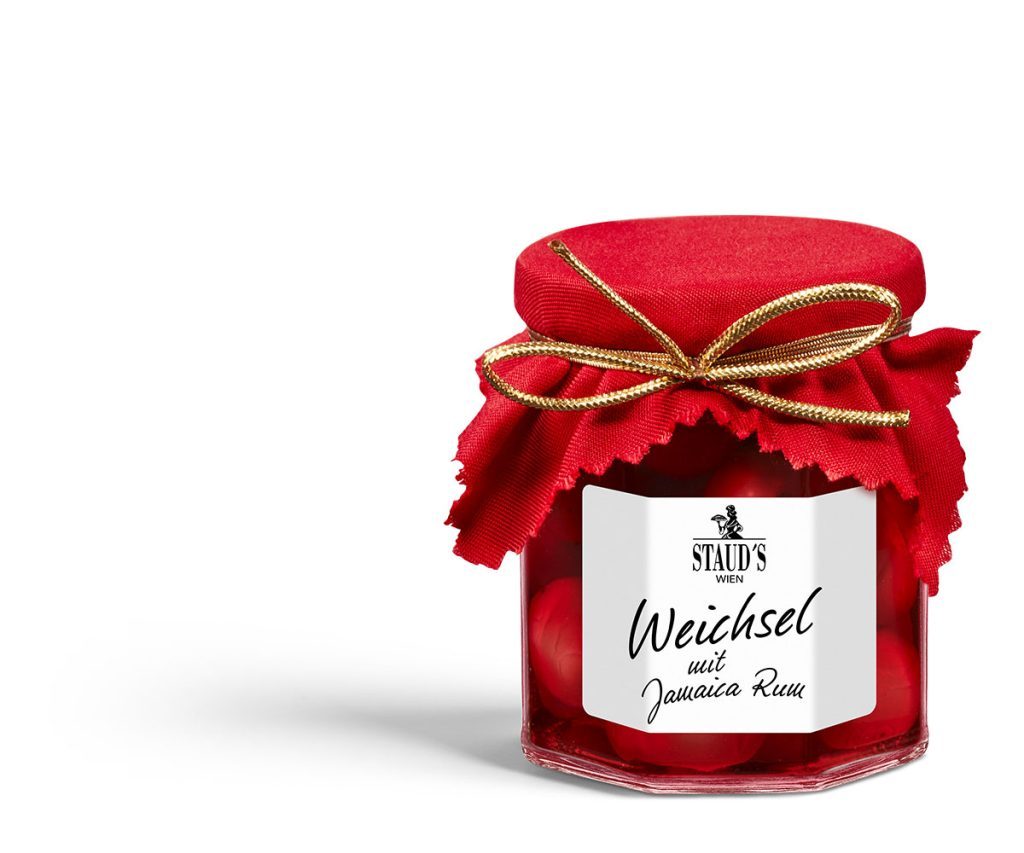 Candied Fruit
Der Ing. Wer? The Ing. Who? Der Ingwer. Ginger: A candied classic!
Syrup & Punch
The right mixture makes the difference: Enjoy the finest fruits in a unique way. Authentic and pure!